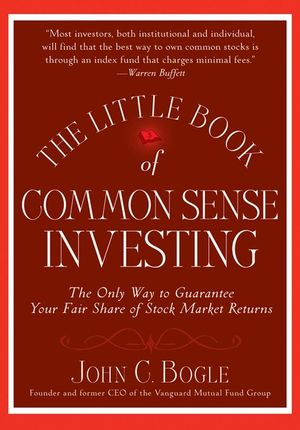 The Little Book of Common Sense Investing as your guide, you'll discover how to make investing a winner's game:
Why business reality—dividend yields and earnings growth—is more important than market expectations
How to overcome the powerful impact of investment costs, taxes, and inflation
How the magic of compounding returns is overwhelmed by the tyranny of compounding costs
What expert investors and brilliant academics—from Warren Buffett and Benjamin Graham to Paul Samuelson and Burton Malkiel—have to say about index investing
More Links
Search at
ugenie
for the lowest price (ISBN: 0470102101). Read more about it at
Amazon
. Read more about it at other blogs -
ValueBlogReview
&
SeekingAlpha
. Also listen to or read the transcript to
John Bogle
's interview at
marketplace money
.